PLEASURECRAFT HONORS STATE AUTO PAINT WITH VENDOR OF THE YEAR AWARD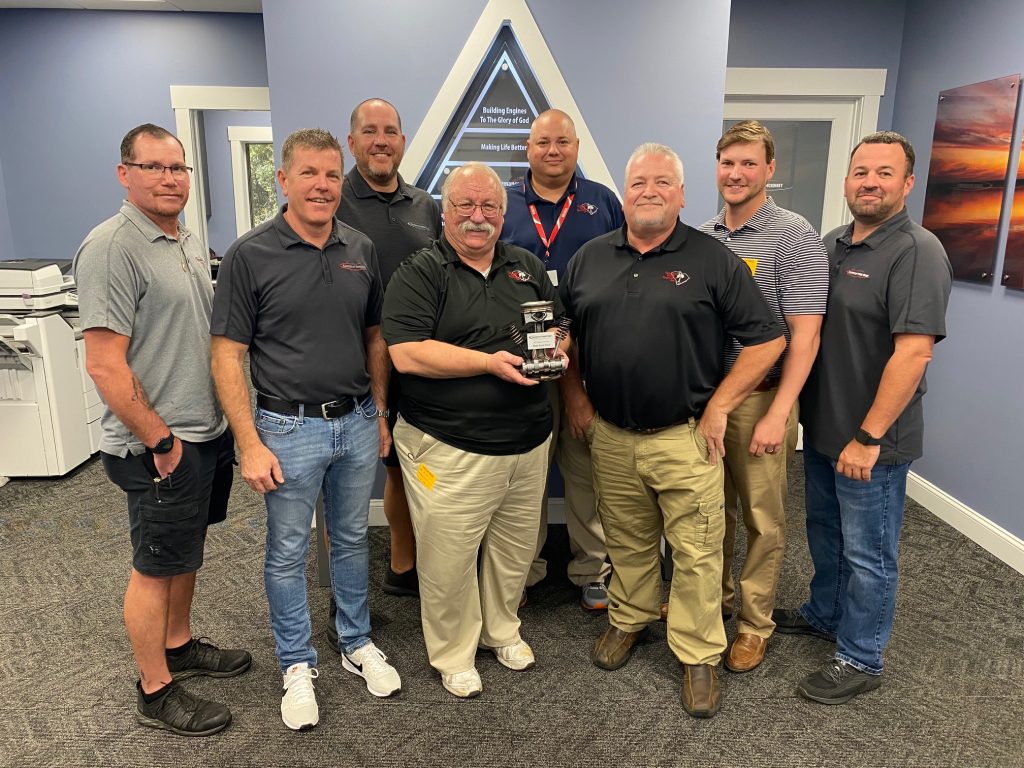 LITTLE MOUNTAIN, SC (November 9, 2021) – Pleasurecraft Engine Group proudly presented State Auto Paint with the 2021 Vendor of the Year award.
State Auto Paint is located in West Columbia, SC and has been a vendor partner of Pleasurecraft for 4 years. State Auto Paint was integral in Pleasurecraft upgrading their paint system, using technology that significantly limited waste and reduced environmental impact. While many vendors have stepped up to the unprecedented global supply chain crisis of 2021, State Auto Paint has stood out by holding constant on lead times and pricing, as well as maintaining their exemplary customer service.
Trey Thurman, Vice President of Pleasurecraft stated, "We are so thankful for the relationship that we have with State Auto Paint. Despite global supply chain challenges, they have continued to provide the customer service they are known for and even gone above and beyond to support us in a few unusual requests. We are excited to honor them with our 2021 Vendor of the Year Award."
About Pleasurecraft Engine Group: Pleasurecraft Engine Group, owned by Correct Craft, manufactures four engine brands, PCM, Crusader, Challenger, and Levitator, from its headquarters in Little Mountain, South Carolina. For over forty-five years, Pleasurecraft has led the industry in providing the highest quality, most innovative inboard engines, backed with exceptional service. For more information please visit www.pcmengines.com.
About Correct Craft: Celebrating 96 years of excellence in the marine industry, Correct Craft is a Florida-based company with global operations. Focused on "Making Life Better," the Correct Craft family includes Nautique, Centurion, Supreme, Bass Cat, Yar-Craft, SeaArk, Parker and Bryant boat companies, Pleasurecraft Marine Engine Group, Watershed Innovation and Aktion Parks. For more information please visit www.correctcraft.com.